Studio Devil Virtual Bass Amp
Bass Amp Modeling Plug-In for Mac and Windows
(VST, Audio Units, and ProTools RTAS)

Studio Devil Virtual Bass Amp is a bass amp modeling and audio effects plug-in using ToneBrain™ technology for use with VST, AudioUnits, and ProTools RTAS compatible hosts running on both Mac and Windows platforms.
Features:
Vacuum Tube Preamp Model with Boost Switch for sweet bass tones!
Authentic Tone Controls: Bass, Treble, and a Parametric Mid for variable amp character!
Bright and Deep boost pushbuttons to quickly thicken or brighten the response.
Power Amp Drive Control to adjust natural power amp compression.
Variable Knee Limiter: fast attack limiter variable from hard clipping to soft compression.
2 Cabinet Models: FIR-based 4x10 and 1x15 speaker cabinet and post-production modeling filters give the final sound the finishing touches!
D.I. Box Emulation: bypasses the speaker emulation to allow compatibility with other impulse modeling cabinet & room sims.
Built In 7-Band Graphic Equalizer with master level and bypass controls!







Requires a VST, Audio Units, or RTAS audio host for Windows or Mac OS X.

sound samples: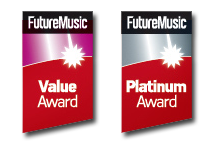 "The valve amp characteristics are full, punchy, and very convincing..."
- Future Music Magazine
"A very competent virtual bass amp plugin capable of a good range of sounds..."
- Sound On Sound Magazine