Studio Devil Virtual Tube Amplification
Studio Devil is a guitar and bass tube amp emulation software technology, available as plugins for audio host recording software, and as standalone applications for live play. If you're looking for a way to play or record your guitar directly with your computer, and to get the best coveted tube amp sounds, you have come to the right place.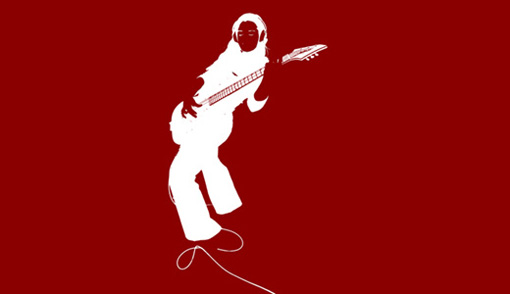 You need to enable or download the Flash® Player! Get it here!
Studio Devil utilizes the world's best tube modeling algorithms from Gallo Engineering to bring you the best in simulated tube amplifier tone. Many others have tried...but only one delivers the dynamic response you've come to expect from real tube amps. Plug into a virtual guitar amp today!
Amplify Anyware.
Whether you're jamming tracks on your Mac with Garage Band or Logic, a PC with Cubase or SONAR, or running a ProTools system, you can experience Studio Devil on whichever platform inspires you most.
Winter Holidays Sale!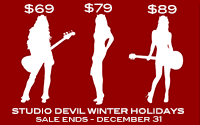 This winter holiday season, make sure to grab a great deal on the world's best tube modeling from Studio Devil...
Bass Amp Pro - $69
(normally $99)
Virtual Tube Preamp - $79
(normally $129)
Amp Modeler Pro - $89
(normally $149)
Act now!!!
Sale ends December 31st!!!
Studio Devil & Atomic Amps NAMM 2014!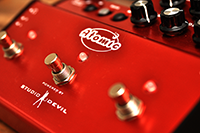 Studio Devil and Atomic Amplifiers have teamed up to bring world class amplifier modeling to an amazingly compact and standalone unit for both floor pedal and desktop use...more to be unveiled in the days to come at NAMM 2014...
Studio Devil will be showing this amazing product at the NAMM Show 2014 in Anaheim, California from January 23rd through January 26th...stop by Studio Devil in Booth #6721 Hall A to see this amazing product in person!
For up to the minute updates, make sure to follow us on facebook.com/studiodevil